Dimmitt High School
Class Of 1969
In Memory
Roger Henderson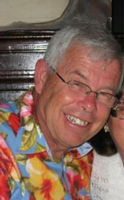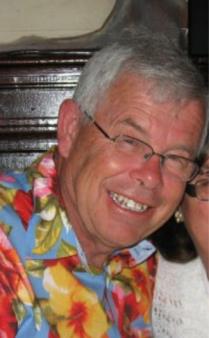 Roger Dale Henderson, 68, of Slaton, passed away on December 26, 2018.

A Celebration of Life service will be 10:30 AM, Thursday, January 10, 2019 at Englunds Funeral Services in Slaton.

Roger Dale Henderson was born on July 14, 1950 of Andrew Wayne and Nola Mae Henderson in Olton, Texas.
He graduated from Dimmitt High School in 1969 and went on to UT Arlington for one year before transferring to and graduating from West Texas State University with a BBA in 1973.
He met his future wife Vivian Ann Green on August 23, 1969 in Littlefield, Texas
Roger and Vivian were married on May 20, 1972 in Pep, Texas. They have two children Benjamin Roy Henderson born May 31, 1975 in Amarillo, Texas and Melissa Mamie Henderson born September 3, 1980 in Hale Center, Texas.
The family moved to Slaton, TX in 1982 where Roger worked at Citizen State Bank in Slaton, Texas and later worked for 34 years for the Federal Government in various agencies retiring in 2015 from the Small Business Administration.
He was a member of the Worldwide Church of God, Lubbock congregation. Roger was an active certified scuba diver, hunter and enjoyed travelling. He was actively involved in his grandsons' activities attending football, stock shows, basketball, and golf games.

He was proceeded in death by his father Wayne Henderson and sister Cynthia Jane Carter.

He is survived by his wife of 46 years Vivian and children son Benji and wife Misty of Farwell, Texas and daughter Melissa Henderson and Aaron Kinzie of Fort Davis.
Grandchildren: Sterling, Kolter, Landry, Garrett Henderson, Lydia, Ruth and Gertrude.
His mother Nola Mae Henderson of Wichita Falls, Texas and mother-in-law Lydia Green of Pep, Texas
Many brothers and sisters in law, nieces, nephews and friends too numerous to list.

Special thanks to Kindred Hospice, Roy and Lena Patrick, Linda Jo Williams, Armando and Molly Garcia, Keith and Velma Wilks, Sherrell and Robin Wilson, Amy Morris.
In lieu of flowers please donate to your favorite charity in honor of Roger.

Condolences may be shared at www.Englundsfuneralservice.com.