Dimmitt High School
Class Of 1969
In Memory
Larry George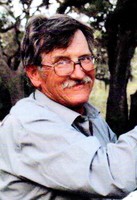 Larry Robert George, 66, passed away on March 11, 2017 in Amarillo, Texas.
Larry was born Nov. 22, 1950 to C.W. Jr. and Bobby (Hollister) George in Dimmitt, Texas. Larry attended school in Dimmitt and served in the Army from February 1969 to December 1971. He served in Vietnam 11 months. He was awarded the national Defense Service Medal, Vietnam Service Medal with two Bronze Service Stars, Soldier's Medal, Army Commendation Medal and Marksman.
Larry was an electrician and worked throughout the Panhandle area.
He was preceded in death by parents; and one brother, Danny George.
He is survived by his wife, Wendy; four daughters, Alanna Thompson, Candice Moke, Pattie Lutz and Amanda Flores; one son, Bryan George; six step-children; 11 grandchildren; one brother, C.W. George III; and two sisters, Patty Summers and Kathy Warren.