Dimmitt High School
Class Of 1969
In Memory
Jimmy Coleman VIEW PROFILE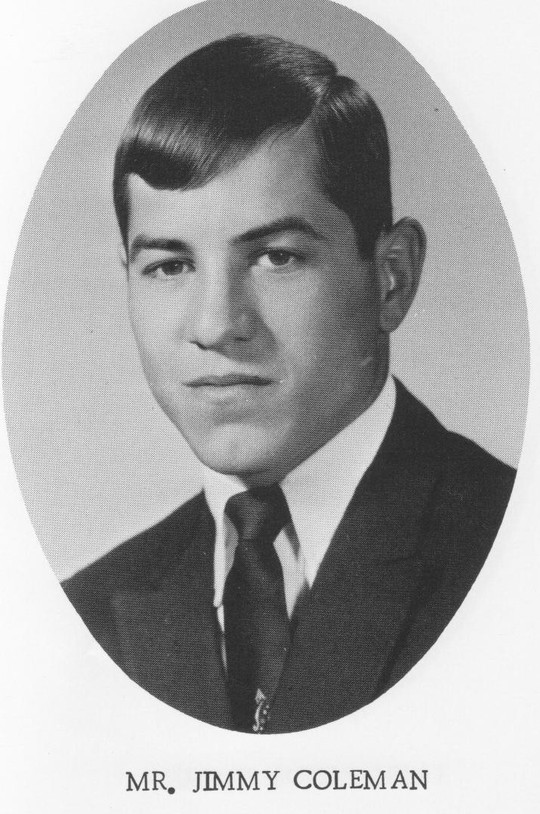 Jimmy Ray Coleman
WELLINGTON - Jimmy Ray Coleman, 53, died Friday, Dec. 19, 2003, in Galveston.
Graveside services will be at 2 p.m. Sunday in North Fairview Cemetery with Tom Anderson, minister of Memphis Church of Christ, officiating. Burial will be in North Fairview Cemetery by Adams Funeral Home.
Mr. Coleman was born Oct. 21, 1950, to Frank and Barabra Wilson Coleman in Groom. He started school in Pecos and graduated from Dimmitt High School in 1969.
Jimmy loved athletics, playing basketball and football from the six grade on at Dimmitt. He played little league and pony league, making all-stars every year. He started farming with his dad after attending West Texas State University.
He helped with all the family farming wherever the family lived, but he loved to cowboy most of all. Jimmy will always be remembered as friendly and having a smile on his face. He loved his many good friends and always enjoyed visiting.
Survivors include his parents; two brothers, Tommy Frank Coleman and wife, Karen, of Wellington and Jody Coleman of Cleburne; three nieces, Taylor Coleman, Sarah Coleman and Jamie Strickland; and a nephew, Rusty Strickland and wife, Allison.
The family suggests memorials be to a favorite charity.
Amarillo Globe-News, Dec. 20, 2003
Click here to see Jimmy's last Profile entry.